Contact Us

Please Contact us with an cake inquires either by filling out the form below or you can call us at (407) 710-8964
You can also follow us on Instagram for up to date looks at cakes @sweetindulgencebydominique
Please include the date of your event and how many people you need to feed.
We are not taking anymore orders for the month of July, Only drip cakes. Thanks!

We typically take a day or two to respond, especially on weekends. Please be patient with us.
We are not open on Sundays or Mondays
Sunday: Closed
Monday: Closed
Tuesday: 10:00 AM - 6:00 PM
Wednesday: 10:00 AM - 6:00 PM
Thursday: 10:00 AM - 6:00 PM
Friday: 10:00 AM - 6:00 PM
Saturday: 10:00 AM - 6:00 PM
​
Minimum for orders is $100.00
Cake Menu
​
Cake Flavors

Vanilla Bean

Chocolate Fudge

Red Velvet

Strawberry

Amaretto

Lemon

Carrot

Pina Colada

Chocolate Espresso

Marble

Fillings
Vanilla bean Buttercream
Cream Cheese
Raspberry
Lemon
Fresh Strawberry
Cherry
Dulce de Leche
Nutella Cream Cheese
Cookies and Cream Buttercream
Peanut Butter Buttercream


Powered by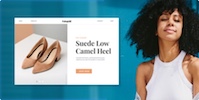 Create your own unique website with customizable templates.